ICPS Prototyping
You need a prototype.Show us your project. We will realise it.
We will realize your project from your ideas!
You will receive a high-quality prototype, faithful to the plastic injection at the end of the process.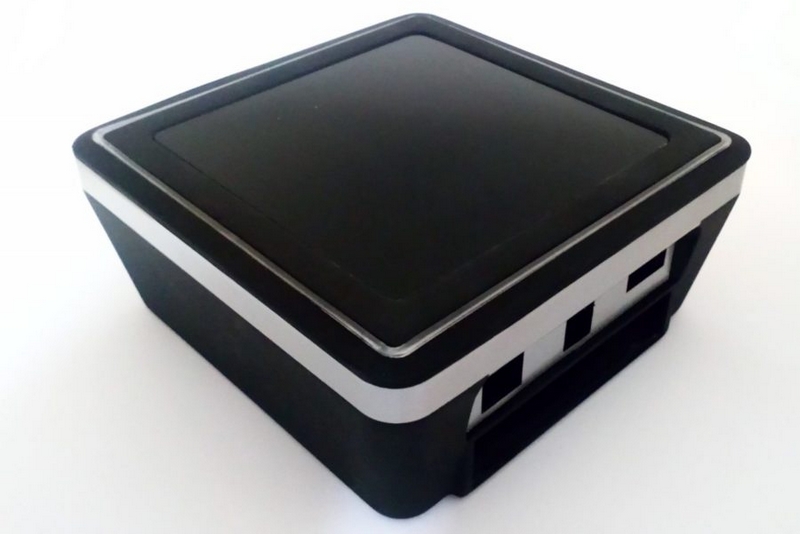 3D PRINTING
Three stereolithography 3D printers,
One printer capable of printing technical materials such as: TPU, PEEK, PEI (also called ULTEM), carbonfibre, graphite, Kevlar, FPE, polycarbonate, fibreglass, POM (also called DELRIN), PolyVyniliDene Fluoride (PVDF),
One Polyjet,
One selective laser sintering machine which allows the printing of polyamides and TPUs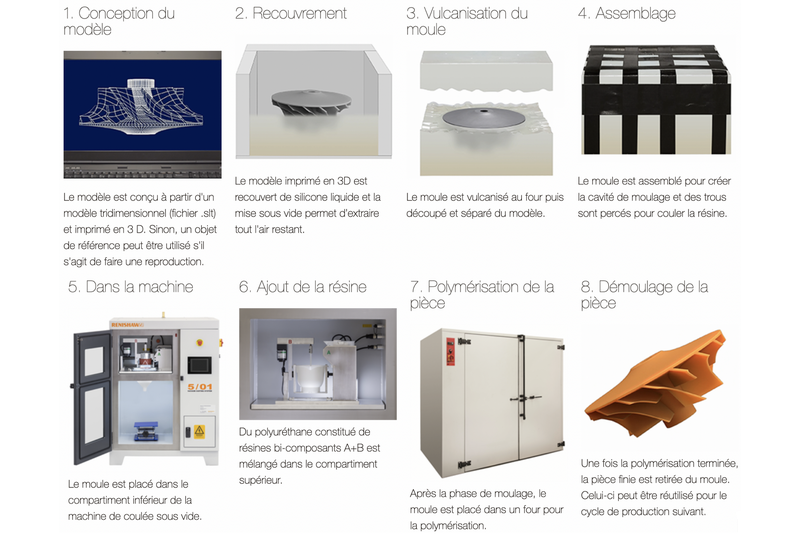 VACUUM CASTING
Our production line for the vacuum casting allows us to manufacture small and medium-sized parts in a material that simulates polymer injection.
Using a master model, we create a silicone mold. Then, we make castings in numerous materials, standard and technical, such as: PEHD / PP / PS / ABS / ABS-PC / PA / PC transparents.
On demand, we manufacture parts in different reinforced materials such as: metallic powder, fiberglass, mica, ceramics, and others according to your needs.
Equipment used for rapid prototyping
3D Scanner
We use a 3D scanner to effectuate reverse engineering projects, with speed and precision.
Special-purpose Machines
After the design phase, we also create special machines in our atelier. These single-copy machines respond to the specific needs of an industrial firm.
Paint Booth
We use our Paint Booth to put finishing touches on our manufactured parts: sanding, coating (varnish or lacquer), and soft-touch varnish.
Machining
We offer machining operations with milling machines and lathe machine available to us through our local partners. We also do sheet-metal work and laser cutting in short delays.
Functional and mechanical validation of a part, during the design phase of its manufacturing.
Testing of parts in real conditions, because the prototype is practically identical to the part.
Mechanical, esthetic, or ergonomic validations in very short delays.
Market-launch time of the product reduced to a few weeks.
Manufacture of parts and assemblies without assembly (or monobloc assembly).
Elimination of manufacturing errors by direct and exclusive exploitation of the 3D file.
Manufacture of small series of plastic parts for pre-production, their distribution, or their promotion.
Use of prototypes for the production of technical catalogs and presentation models.